Taxi Service in Ajmer
We provide all type of budget economy and luxury vehicles for rent in Ajmer. we have a large fleet of taxi's, buses and tempo travel for your service. We provide buses for marriage in Ajmer as well as for corporate usages. Our friendly staff, driver's and clean coaches will give you a comfortable time and hastle free travel during your stay in the city. Rajasthan is the crown of tourism in India, In Addition Ajmer city should be the sapphire in that crown. Once a strong hold of the chauhan dynasty during the reign of Rajput king Prithviraj Chauhan, The city of Ajmer has a rich history that witnessed the rise and fall of various dynasties. The city was founded by master king Ajaypal in the 7th millennium. This Popular city located in Aravali Mountain Range in Between the Jaipur and Jodhpur district in the center of Rajasthan and well surrounded by the districts of Nagaur and Tonk in the east coast and Pali on The western part, also known as the family holy city in the Green-Carpet hills. Ajmer was once home to many dynasties.
The Rajputa and The Mughal were most famous among all of them. The City Now Is Most Famous Ajmer Sufi St. Khwaja Moinuddin Chisti's Dargah is famous for the Sharif-tomb. The City is one of the most popular tourist destinations in Rajasthan in the Incredible State Of India. Our Company is Engaged in Providing Taxi Service in Ajmer and vehicle Rentals At Reasonable Rates to All type of budgets. The City Previously Known For Prithviraj Chouhan Now Also Known for the revered Dargah Sharif (also known as Ajmer Sharif), which is visited by a large number of devotees, the city of Ajmer is of interest in many places, which once again in times of wealth and glory Let's enjoy it. Now tourism in Whole World and Our Country is increasing due to many sightseeing opportunities. The Holy Sufi Mosque of Iranian is a pilgrimage site for people of all religions. This Grave is dedicated to Khwaja Moin-ud din Chishti, a famous Persian Sufi saint. It was built in 1236 AD. The 12th century artificial lake Ana Sagar is another favorite tourist destination. Nasiya Ji Jain Temple (also known as Lal Mandir ) is another tourist destination Here.
Ajmer has an important role in the map of Mughal India. Historical and Religious City attracts pilgrims and tourists from India and abroad. The most favorable place among tourists visiting Ajmer is the shrine of Gareeb Nawaz which is contrasted by both Hindus and Muslims alike. The city as mentioned was founded in the 7th century by King Ajay Pal Chauhan, who established a highly respected Kingdom that ruled India continuously until Muslims invaded it. Prithviraj Chauhan had a strong hold in Whole Rajputana in 1195, until an Afghan ruler Muhammad Ghori defeated the last Chauhan emperor. Prithviraj Chauhan was the last Chauhan emperor at that time This land faced a chaotic period since the rapidly changing emperors. For any country to earn foreign exchange the field of travel and tourism (travel and tourism) is considered to be the best and most of the jobs in the world are also in this area. Millions of people are directly and indirectly connected with the travel and tourism industry. There are many travel agents all over Ajmer who provide Cab Services But Car Rental in Ajmer provide Best Taxi Service in Ajmer. Like Most of them, we also provide Cab Service from here to any city Or Local Usage.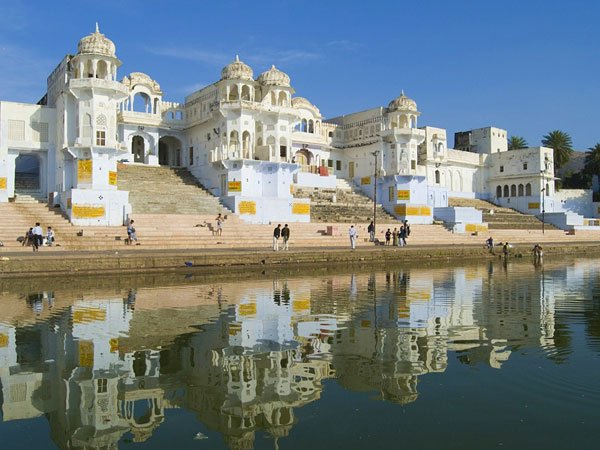 As the premier and largest online car hire aggregator of Ajmer, Our Company Named Car Rental in Ajmer, we always aim to provide hassle free and reliable chauffer driven Vehicle for all over Rajasthan and North India. Bookings have been made now easy with our company. We offer you the best rate discount according to your needs and according to the travel requirements of our every customer. This service is useful for travelers who want to do local sightseeing within the city or within the city limits, but cannot use a point to point taxi or call taxi. For local Use There are two types of service for renting a car: full day local, half day local. If any traveler wants to plan a weekend outing in Ajmer or for a family holiday trip outside the city limits, then we can arrange a compact Taxi service in Ajmer by our company. We take up group packages from Ajmer to connecting places nearby. Outstation car rental service we have divided into three types of services such as: roundtrip, one way trip and multi city.
Best Taxi Service in Ajmer. CRA Provide you No 1 Taxi Service in Ajmer with Car Rental in Ajmer. Call for book you cab - 7727035735