Ajmer To Sariska National Park Taxi Service
Rajasthan is a heaven that exhibits various forms of wildlife. The site shape of this state is such that from the barren desert to the strong shrines of forests, rocks and also rugs to fertile land and lush green forests too. Rajasthan has two national parks and more than a dozen sanctuaries and two protected areas. Sariska National Park on the Delhi-Alwar-Jaipur road, which is also the Sariska Tiger Reserve. Located in the Alwar district of Rajasthan. This place, which was once a hunting ground in Alwar State. In 1955 it declared Wildlife Sanctuary. In 1979, it got status of a national park.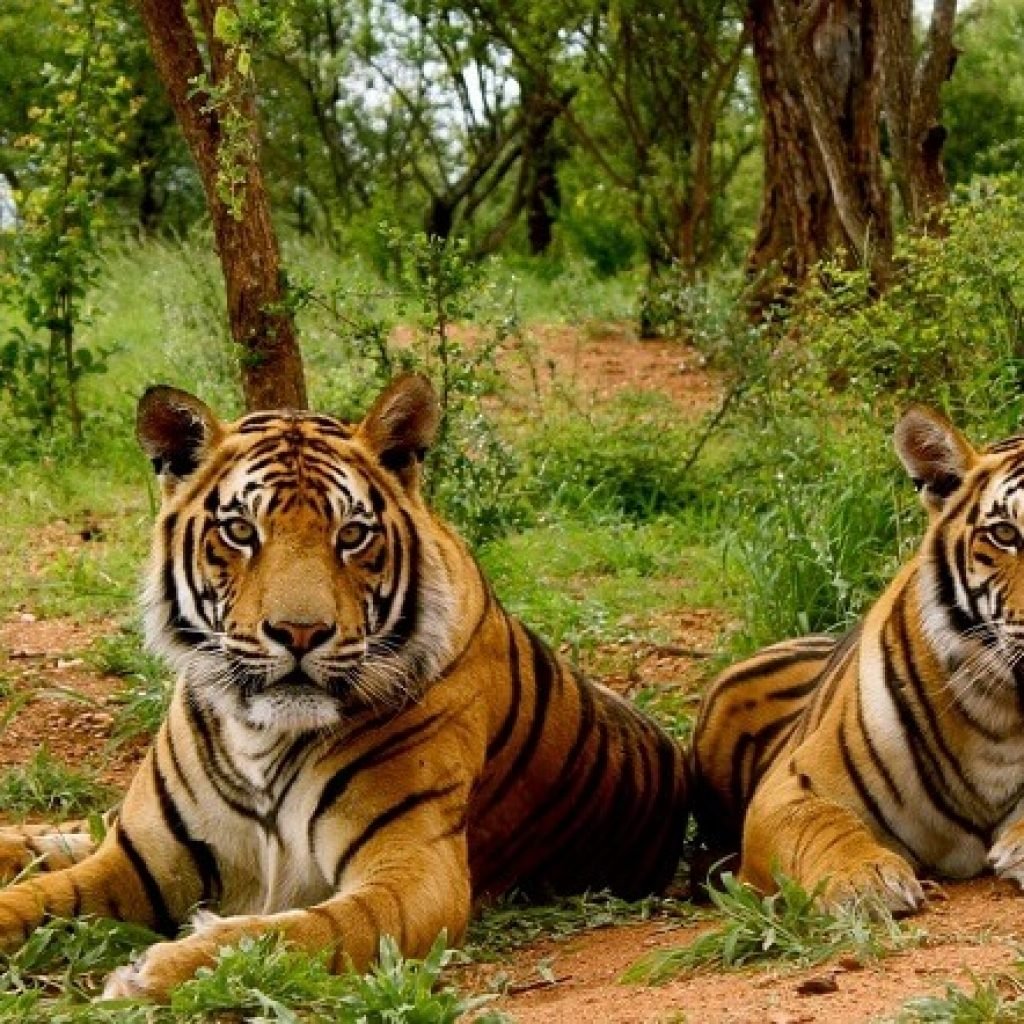 This park is just 110 km from Jaipur and 200 km from Delhi. This National Park is located in the beautiful hills of Aravali. The park is spread over an area of ​​800 sq km, while 498 square kilometers is its main part. Here are grass, dry deciduous forests, rocks and rocky landscapes. Dhak trees are found in large parts of this area. There are various wildlife species here. Sariska National Park is a refuge for wild animals of different species-leopards, chital, sambhar, nilgai, four horned deer, wild pig, rhesus macaques, langur, woodcutters and wild cats. This National Park also has a large number of Peacocks, Sandgrouse and Golden Woodpecker.
The ruins of the medieval temples of the 10th and 11th century stronghold of Rajour are also in the park. A 17th century palace is also present on the top of a hill in the Sariska National Park, and it offers a panoramic view of the vultures and the flight of eagles. At one time Sariska was the hunting ground of Alwar's royal family. Here, the kings of Alwar had built a palace, which has now been converted into a hotel.