Ajmer to Jaipur Airport Taxi Service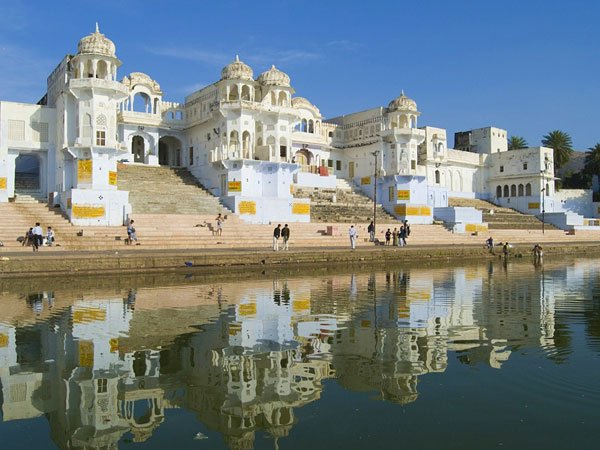 Nearest International Airport to Ajmer is Jaipur and can be reached from here in about 2.5 HrsVia NH8 . Ajmer to Jaipur airport taxi Service can be arranged online anytime with our company. Hastle free services as well as quick confirmation are the best part o our services. You will also have 24X7 Assistance in case of any changes, cancellations in your plan. We also have Special One way Fare for Certain Cities. Our Office and Company provides you with an online cab booking service from Ajmer to Jaipur Airport, which travels at an affordable price. Book Well in advance for the best prices and lots of great Early Bird offers. One way, Multicity, Round trip, Package trip to Rajasthan and North India We Welcome all type of Quiries. The distance Between The Two cities is Approx 135 kms by car. The approximate travel time from Sufi city to Pink city is 2Hours By Personal Vechile. Please Keep Extra Margin between 20-30 minutes for traffic delays. There are many Mode to travel from Here to There as it is well connected with all mean of transport. This includes travel by flight, Regular Volvo and Non Ac bus, Ac and Non Ac train or private taxi or shared taxi etc.
Our Taxi Service is the easiest and fastest option for traveling short distances (150–300 km) is to hire an Private Vechile. However, if you want to go on a one-way trip, it is best to hire a One side cab. There are many options available for booking a shared Option if you want a budget trip. If you are looking for a dedicated Private Chauffer Driven Car for your use then you can also find one. If you are willing to do a shared / carpooling for Your One side Ajmer to Jaipur Airport Taxi at a low cost option, then it may be cheaper to go by bus or train. If you are 2-3 people then a sedan can travel by car and it is usually a quick door-to-door transport, the most comfortable and cheaper than the same group buying AC train or AC bus tickets. When booking a one way taxi from Ajmer to Jaipur Airport, you have to book 5-10 days in advance to get the cheapest rate. This gives us time to find the most suitable taxi for your trip. Check out our cheapest one way taxi rates to travel across India.
In a way, you have to pay for a round trip by hiring a car driven by a chauffer. It is a lot more comfortable and convenient because you have a driver driving you in your dedicated car. There are many outstation taxi services that you can book offline or online. Best is a relative term and it depends on what you like as a traveler. Many travelers prefer comfort, quality service at reasonable prices. When you can open yourself up to the risk of operators cutting corners in service and opening themselves up with hidden charges, be careful when trying to avoid for the lowest price or cheapest taxi. Our Taxi service is constantly focused on being and being the best to hire an inter-city or outdoor car with a driver. Our service is one of the leading service provider from many years. Our service is usually the cheapest in most areas as we keep our margins low and we ensure that our cabs and providers are inspected regularly. At the time of onboarding, taxi operators are selected for their proper license and their ability to meet our quality bar. We also provide ongoing training to our drivers for their behavior with clients as well as senior citizens.
But most importantly, Our Office team has the best support and customer service. All Of Our Staff is professional and has long experience of tourism field. We Have Special customized rates for many Destinations in North India. We Also have Fleet of Tempo and Coaches for All type of Needs in Ajmer to Jaipur Airport Taxi Service. We Provide Wedding bus hire at Special rates for Ac and Non Ac Luxury Push back Seating Buses We offer daily car rentals and also do airport transfers to most cities in India. We also can also arrange Holiday and Honeymoon Packages with Hotels , Transport and Sightseeing Inclusive in Price. Ajmer and Pushkar are also a Great option for weekend as well as Family tour trip. It takes Fairly two days to visit all the Tourist Attractions here with comfortable timings. Dargah Sharif , Jain temple , Ana Sagar are Most Important places worth a visit in city. Brahma Temple Pushkar , Holy Lake , Savitri Temple and Camel Safari Excursion in Thar Desert Range are Most Important and Must Visit in Small town Located around 15kms away from main city Ajmer.
Best Ajmer to Jaipur Airport Taxi Service. CRA provides you No 1 Ajmer to Jaipur Airport Taxi Service with car Rental in Ajmer. Call Now and Book your Cab - 7727035735