Jodhpur Jaiselmer tour 04 Nights/ 05 Days
Day 01-–Jodhpur
On arrival at Jodhpur Jaiselmer tour , you will meet our representatives who will transfer you to the hotel. Jodhpur has a history of romance and valor. With its imposing Mehrangarh Fort, visible from all parts of the city, to its broad streets, its signature blue and white houses, Jodhpur encompasses a by-gone era. Built between 1929 and 1942 at the behest of Maharaja Umaid Singh during a long famine, this palace is partly museum, partly royal residence, and in parts a Heritage Hotel. Overnight stay at hotel

Day 02- Jodhpur
After breakfast, start touring Jodhpur. Settled in 1459 by Rao Jodha, Jodhpur has a history of war, romance and valor. With its imposing Mehrangarh Fort, that can be seen from all parts of the city, to its broad streets, its signature blue white houses, Jodhpur still encompasses a bye-gone era.

Visit the impressive Mehrangarh Fort set, regally set on a sandstone hill built by Rao Jodha in 1459. From the top of the fort you have a bird's eye view of the old city to the Jaswant Thada, an imposing marble cenotaph built in 1899 for Maharajah Jaswant Singh II, and smaller memorials to other Maharajahs of Jodhpur. At the end of the tour enjoy a short walk through the local and vibrant bazaar of Jodhpur.

Overnight stay at the hotel

Day 03- Jodhpur – Jaisalmer
After breakfast, drive to Jaisalmer (262 Kms, 5 hours). On arrival to Jaisalmer, you will be met by our representative in the hotel who will assist you to check in at your hotel.

Jaisalmer, an important ancient trading centre because of its strategic location on the camel trade routes, is often described as the 'golden city'. The havelis, built by merchants of the 19th century, are exquisitely carved from golden-yellow sandstone and are still in a beautiful condition. The fort built by Rawal Jaisal in the 12th century, stands on the 80 metre high Trikuta hill, with beautifully carved Jain temples.

In the evening enjoy camel ride at Sam sand dunes, 42 away km from Jaisalme. It is the most popular excursion to see the total sandy desert. It has a truly glorious stretch of sweeping sand dunes. It is best to be here at sunrise or sunset, and many camel safaris spend a night at the dunes. Overnight at the hotel

Day 04- Jaisalmer
After breakfast, start exploring Jaisalmer. Proceed to visit Jaisalmer Fort known as SONAR QUILA- rising from the sand, the mega structure that merges with the golden hues of the desert ambience and the setting suns in its most colorful shades gives it a wonderful look. It's simply a magic, the bastions envelops a whole townships that consist of palace complex, various security sources, and the havelis of rich merchants carved with an incredibly light touch. Several temples and the residential complexes of the armies and traders are placed strategically on the trade route, from where the ancient caravans passed en-route passing all the riches for the prosperity.

Patwon Ji Ki Haveli This is one of the largest and most elaborate Haveli in Jaisalmer and stands in a narrow lane. It is five storey high and is extensively carved. It is divided into six apartments, two owned by archaeological Survey of India, two by families who operate craft-shops and two private homes. There are remnants of paintings on some of the inside walls as well as some mirror work.

The most elaborate and magnificent of all the Jaisalmer havelis, it has exquisitely carved pillars and exquisitely carved pillars and extensive corridors and chambers. One of the apartments of this five story high haveli is painted with beautiful murals. Overnight at the hotel

Day 05- Jaisalmer – Jodhpur -Delhi
After breakfast, you will be driven to Jodhpur (262 Kms, 5½ hours). On arrival into Jodhpur, you will be met by representative and transfer to airport/ railway station.


TOUR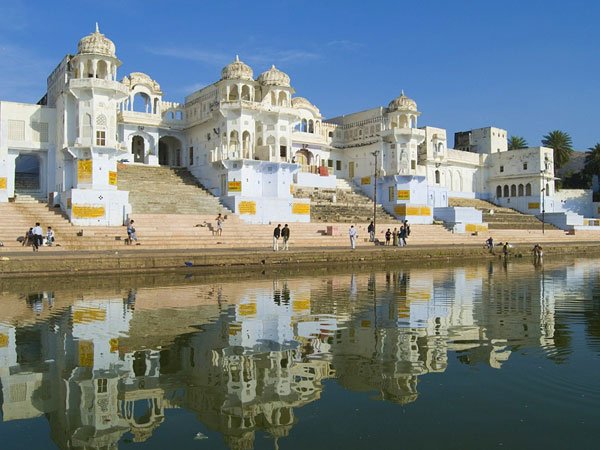 >> One Way Taxi <<
<< Call Us On: +91-9214417735 >>